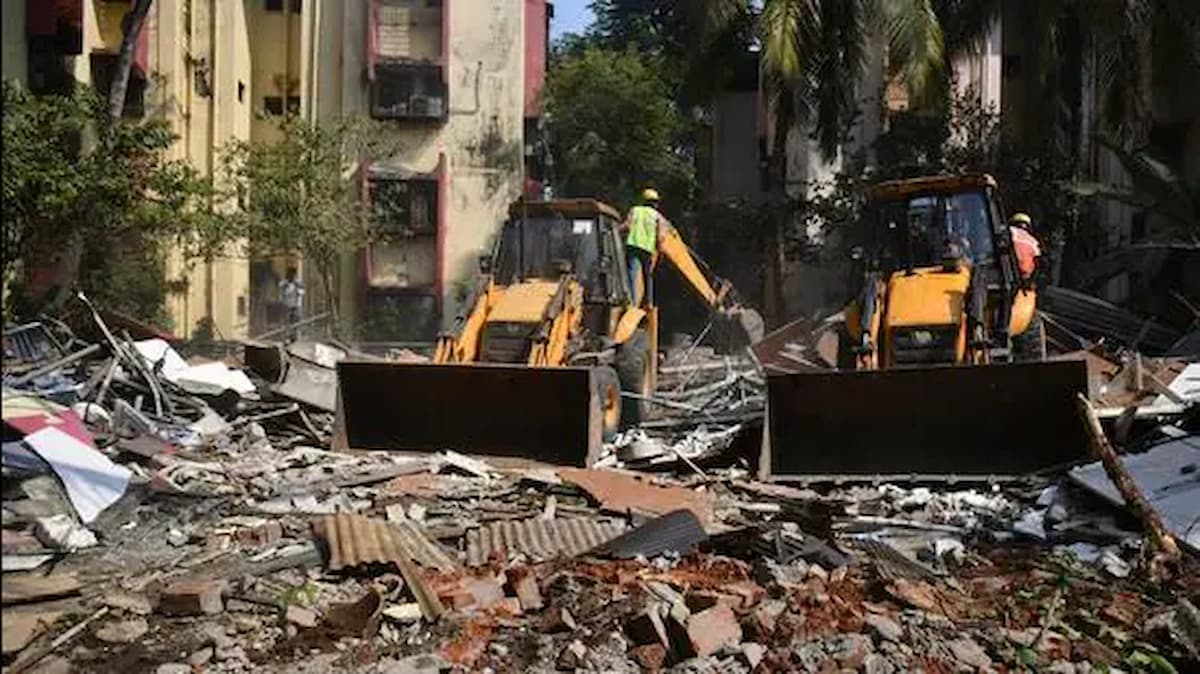 NHRC notice to Maharashtra government, DGP over sexual exploitation of girls at a shelter home in Nashik district. "Prima facie it is apparent that the district authorities concerned have "failed" to conduct proper supervision at the shelter home, which is being run within their jurisdiction," NHRC said in a statement.
The National Commission for Protection of Child Rights (NCPCR) has asked the chief secretary and DGP, Maharashtra, to initiate action against the illegally run Bethel Gospel Pente Costal Church at Seawoods, Nerul, for sexual exploitation of children at its shelter home. It has also sought a report on steps taken. The NCPCR has concluded its probe and sent copies of the report to the chief secretary and DGP, highlighting the delay on part of the authorities to vacate church premises and the improper investigation into the molestation case.
The chief secretary has been ordered to take action against erring officials involved in encroachment of government land, and produce rescued children before the Child Welfare Committee. It has also been directed to provide counselling, compensation and rehabilitation to the minors. The DGP has been ordered to immediately arrest the trustee of the church, said Priyank Kanoongo, NCPCR chairperson.
On Friday, December 2, the Pentecostal Bethel Gospel church at Seawood, from where a pastor was arrested over allegations of molesting children was demolished by the Navi Mumbai Municipal Corporation (NMMC).
The church was razed by bulldozers on the recommendation of the National Commission for Protection of Child Rights (NCPCR). The NCPCR intervened after receiving multiple complaints of sexual abuse in the church.
Taking to Twitter the NCPCR chairman Priyank Kanoongo informed about the action taken against the illegal church and wrote, "45 children have been rescued from the illegal children's home run by Bethel Gospel Church in Navi Mumbai which was demolished by bulldozers based on the recommendations made by @NCPCR_ after complaints of sexual abuse of children. thank you @Dev_Fadnavis."
Notably, in August District Child Protection Officer Thane raided the church and rescued 45 children. The rescued children were moved to various shelters in Thane and the 55-year-old pastor was arrested by the NRI Coastal Police.
After complaints to the state government went unanswered, NCPCR Chairperson Priyank Kanoongo and another official paid a visit to the children's home on October 8. During the visit, the team met with the Investigating Officer, the District Child Protection Officer, and a shelter resident.
The NCPCR team during its investigation discovered that the minor children living in the church-run shelter home had been brought to the Navi Mumbai church by a man named Vinod, who had come from Rajasthan, Odisha, and other states. It is pertinent to note here that when the alleged crime was revealed, questions were raised about the church's legality. If the church was found to be illegal, the police asked the NMMC to take appropriate action.