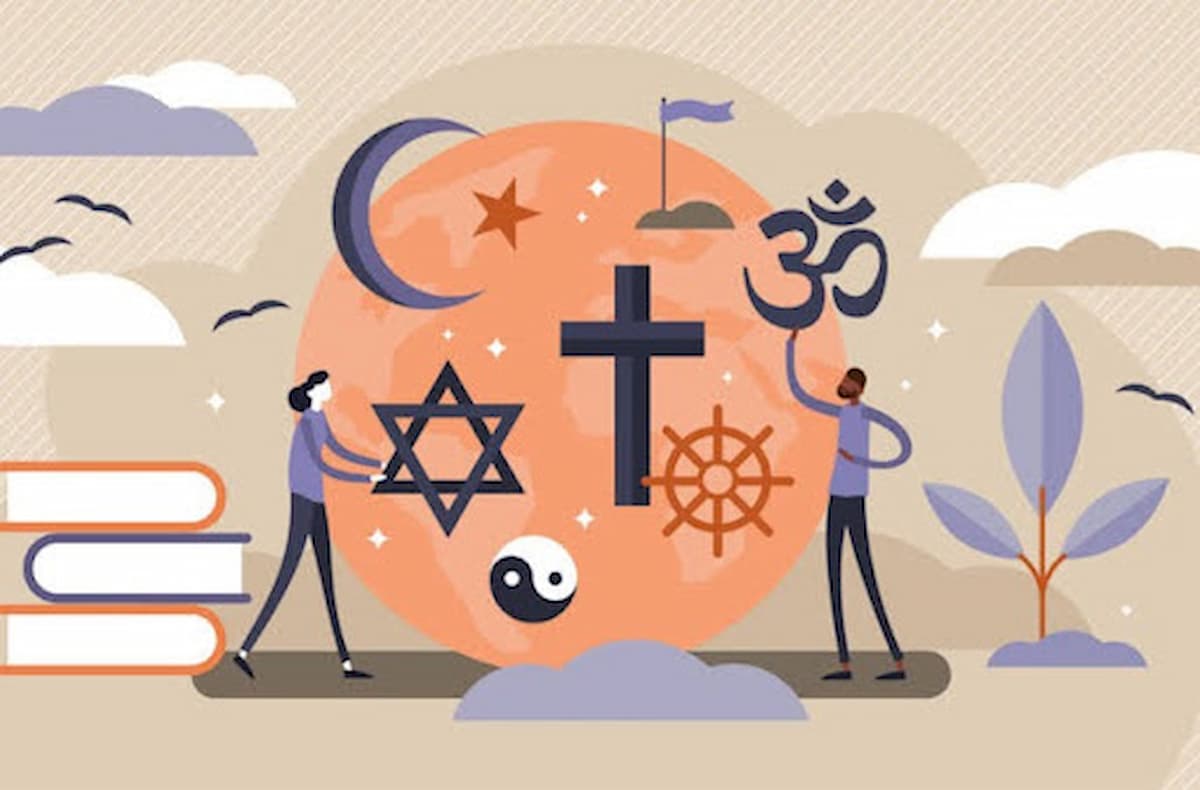 There was a protest rally in Jalgaon, North Maharashtra today. It was against rising cases of Love Jihad, killing of cows. It was organised by a number of right-wing organisations, such as Hindu Janagagruti Samiti, Sanathan Sanstha, Brahman Samaj, Maheshwari Samaj, Hindu Rashtra Sena, VHP and RSS members are also participating in it. One of the chief demands of the rally includes a law against religious conversion. The Supreme Court's recent remarks on religious conversions cast a spotlight on the long-standing debate about what the fundamental right to follow one's religious faith entails. On December 5, a Bench led by Justice M.R. Shah said acts of charity or good work to help a community or the poor should not cloak an intention to religiously convert them as payback. The Bench has been hearing a plea from advocate Ashwini Kumar Upadhyay seeking a special law against forced conversions and alleging that "mass conversions" of socially and economically underprivileged people are being carried out.
The National Family Health Survey 2015-16 listed 12.6% of marriages as inter-caste and only 2.6% interfaith, meaning that social dynamics have been essentially frozen in place. India does not structurally favour inter-religious marriage but it must now consider conversion for marriage a crime. This is not simply an extension of conservative control over gender and intimacy, it is a process of racialising different religious communities, freezing them as separate ethnic groups. Regimes fixated on ethnic purity invoke 'traditional religious values' to disguise their need for racialised citizens, not dissimilar to Israeli apartheid – here, arguments based on fear of demographic change are already making their way into judgements related to the 'love jihad' laws.
On 1st December 2022, the Vishwa Hindu Parishad launched a nationwide campaign against 'love jihad' and forced religious conversion, seeking a national law against these alleged activities and accelerating its efforts as a vigilante group and self-styled paramilitary force to fight it. This comes alongside the central government taking a formal stance (in an ongoing Supreme Court petition) denying any incongruence between Article 25 and the enactment of anti-conversion laws. Within days, the Gujarat government also filed an affidavit in the Supreme Court supporting stricter regulation of conversions.
Objections from Christians and Muslims across India reflect patterns of harassment and wrongful incarceration that derive legitimacy from these laws. At least 302 attacks against Christians took place in the first seven months of 2022, according to the United Christian Forum. Uttar Pradesh reported the highest tally of 80 incidents, many of which invoked forced conversions as justification. Fatehpur, for example, where local VHP and Bajrang Dal chapters have accused Christians of "conversion rackets" for several years, saw unprecedented levels of police action on these claims throughout 2022.
The anti-conversion laws are reconfiguring RSS cadres and Hindu right-wing organisations' fight against conversions and interfaith relationships, into spaces of legitimate action. Recent activities include demanding data from the government regarding how many Hindus have converted under the Act (mandatory public notices are trespassing on privacy), openly conducting ward/district level drives to make regions 'conversion-free', increased mobilisations against the construction of churches and mosques, even demolishing these structures if deemed necessary, and accelerating coercive drives to convert Muslims, Christians and Adivasi communities to Hinduism.