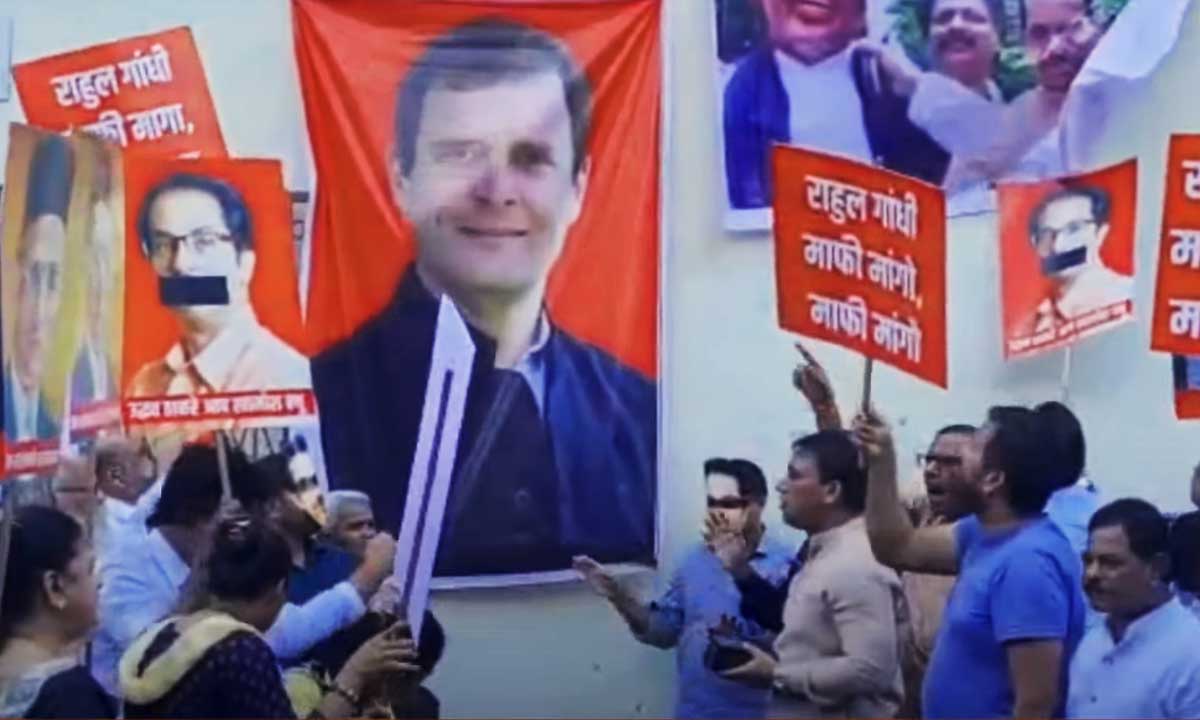 Maharashtra's Shinde faction and many leaders from the BJP demands Bharat Jodo Yatra should be stopped in Maharashtra as words which were been used for the leader Vinayak Damodar Savarkar was disrespectful and it should be stopped.
Recently Maharashtra Chief Minister Eknath Shinde said "congress is not working on Bharat Jodo Yatra instead it is working on Bharat Todo Yatra as they do not the history of Veer Savarkar".
Leaders from the congress party said opposition does not know the history and Bharat Jodo Yatra won't be stopped.
Congress leader Rahul Gandhi while addressing press conference stated many leaders for money are moving towards BJP but we have many other people who are honest, can work for the country.
Congress Party's 'Bharat Jodo Yatra' has reached in Akola, Maharashtra in which he said we are completely focusing on this Yatra and most of the people are going through unemployment and no jobs are been given to the youth this is the focus of the Yatra.
Rahul Shewale from shinde faction while speaking to the reporters said demands congress 'Bharat Jodo Yatra' should be stopped.
Sachin Sawant congress leader told Afternoon Voice "Opposition does not know history of the leader Veer Savarkar and "Bharat Jodo Yatra" won't be stopped as congress has not said anything wrong".
Pramod Mandrekar congress spokesperson said "Opposition have their own opinion on stopping the yatra but it is not the opinion of entire Maharashtra".
Sada Sarvankar from shinde faction said "We already filed complaint at police station against congress for saying wrong things about leader Veer Savarkar as they don't know about history and the leader was very rich and he would never worked for some money as pension".
Some leaders also said Congress is not doing Bharat Jodo Yatra they are working on Bharat Todo Yatra and if they really want to do something for the country they can work to join India, Pakistan and Bangladesh as per the sources.