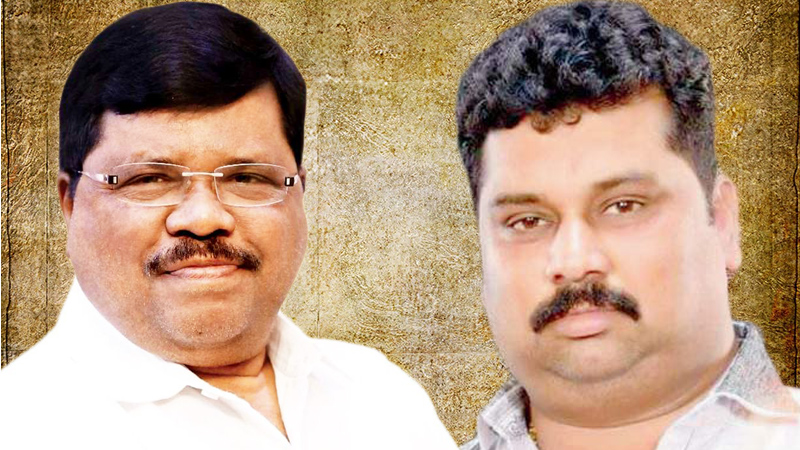 After the murder of Shiv Sena leader Sachin Sawant, who was shot dead by unidentified assaulters in Kurar, Malad, questions are being raised why Sena leaders are being targeted in the city and across the state? Sawant's murder is the fourth assault incident occurred against Sena leaders in the last four months. On April 7, two Shiv Sena leaders — Sanjay Kotkar (35) and Vasant Thube (40) were shot dead by motorcycle-borne assailants in Kedgaon locality of Ahmednagar. On January 7, former Shiv Sena corporator Ashok Sawant was stabbed to death outside his house in Kandivali. The incident had happened hours after civic by-polls results were announced.
Shiv Sena MLA Prakash Surve said, "Shiv Sena workers are targeted and they are feeling insecure. The government has failed to track the culprits. There is no fear of police in the minds of criminals."
Why Sena leaders have to bear the brunt of attacks by assailants? Why is the senior leadership of the party mum about these incidents? Why don't they come forward to issue statements condemning the attacks? Is gang war returning to the city once again? Party workers only announce bandh and ask shopkeepers to shut their shops as they have to incur losses. It also causes inconvenience to the common men.
BJP MLA Atul Bhatkhalkar said, "I don't think that Shiv Sena workers are being targeted. A thorough investigation is necessary to nab the culprits."
Both Ashok Sawant and Sachin Sawant are known for threatening shopkeepers and demanding money from them. According to local residents they used to vandalise shops if shopkeepers refused to pay them money. Shopkeepers and hawkers had no other option but to pay the money demanded by them. Both of them are distant relatives and are known for behaving arrogantly with citizens. They also used to extract money from pandals during Ganpati and Dussehra festivals.
Congress spokesperson Dr. Raju Waghmare said, "Maharashtra does not have a full-time home minister and crime rates are increasing in the state. The Home Ministry has failed to discharge its duties amicably hence crime rates against women and children are increasing. Criminalisation is affecting politics. The government has failed to deploy additional manpower in the police department. A full-time home minister is necessary to improve the law and order situation of the state."
Political analysts said that these leaders have been known for bringing disrepute to Shiv Sena. According to them, there is a possibility that Sena might have got rid of these leaders ahead of the 2019 Lok Sabha polls.
Sachin Patil, Shiv Sena Shakha Pramukh, Ashok Nagar, Kandivali said, "I don't have much detail about this incident as it occurred in Malad. Home Ministry is not taking these issues seriously. Criminals don't have any fear of the police department and judiciary. Chief Minister Devendra Fadnavis holds additional charge of Home ministry but a separate minister must oversee the functioning of the department."
In the past too, several Sena leaders were assaulted and murdered. In 2014, a local Shiv Sena leader Ramesh Jadhav was stabbed to death by five persons in Malad. All the five accused, who stayed in the same locality, were tracked down from their hideouts and arrested.
On January 20, 2017, a 36-year-old Shiv Sena worker, who was aspiring to contest the Nashik Municipal Corporation (NMC) polls, was allegedly hacked to death by unidentified persons at Triveni Park area on Nashik Road in Nashik. The victim, Surendra alias Gharya Shejval, a resident of Canal Road, located near Nashik Road Central Jail, had died on the spot.
The Kurar Police have filed a case of murder in connection with Sachin Sawant's death. They are examining the CCTV footage of the area where the incident occurred. Police are yet to identify the motive behind Ashok and Sachin's murder.