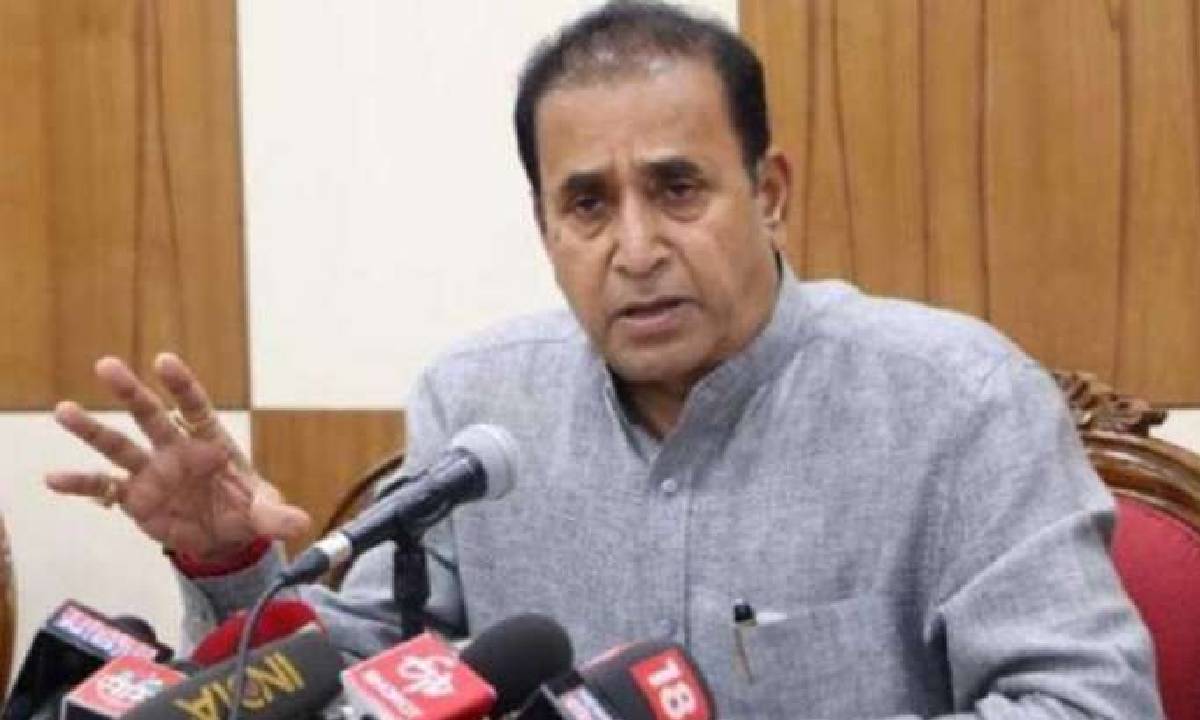 The Bombay High Court has granted bail to former Maharashtra home minister Anil Deshmukh in an alleged corruption case observing that prima facie, there is nothing but the statement of dismissed cop Sachin Vaze whose tenure as a Police Officer has been "controversial" to show that money was collected from bar owners at the NCP leader's behest.
The court has also considered his age, 73 years, and ailments, some of which are classified as "de-generative".
Justice MS Karnik, in a detailed 16-page judgement which was uploaded late last night, granted bail to Deshmukh in the corruption case registered against him by the Central Bureau of Investigation (CBI) on furnishing surety of Rs 1 lakh. He has been directed to cooperate with the investigation.
However, the former minister will not be let out immediately as, following a request from the CBI, the said the bail order will be effective after 10 days.
The court noted that as per the prosecution chargesheet, its case is "mainly based on Sachin Waze's statement", who has been granted pardon after turned approver.
"The question of the reliability of Mr. Sachin Waze's version is a matter for trial," observed Justice Karnik, adding: "It is a matter of record that Sachin Waze was suspended for 16 years."
Waze had claimed that Deshmukh had promised to reinstate him in police service. Post reinstatement, Waze claimed to collect money from bar owners and deliver it to Kundan Shinde, Deshmukh's former aide, as instructed by Deshmukh.
According to Waze, Deshmukh instructed him to collect Rs.3 lakhs each from 1750 Orchestra Bars/Pubs/establishments in Mumbai totaling Rs.40 to Rs.50 crores approximately.
However, the court took note of the ACP Sanjay Patil's statement, which were pointed out by Deshmukh's lawyers senior advocate Vikram Chaudhari and advocate Aniket Nikam.
Patil had said that Waze informed him that he is collecting the money for 'No.1', and when Patil asked Waze as to who is 'No.1', he was informed that it is 'CP, Mumbai'. CP at the relevant time was Param Bir Singh.
"The statements as they stand, even without testing its veracity, which is a subject matter of trial, creates some doubt as to whose behest the money was collected," remarked justice Karnik. "I may hasten to add that these are very prima facie observations limited to considering this application for bail.
The court further remarked that "It is a matter of record that Sachin Waze was suspended for 16 years" and that his tenure "as a Police Officer has been controversial". Waze was arrested for his alleged role in the Antilia bomb scare case and the murder of businessman Mansukh Hiran. "He is allegedly involved in extortion cases, fake encounter cases, etc," noted HC.
"Except for Mr. Sachin Waze, none of the statements recorded indicate that it was under the instructions of the applicant that the money was to be collected. It is for the trial Court to look for corroboration in material particulars for relying on the statement of Sachin Waze, the approver," the court averred.