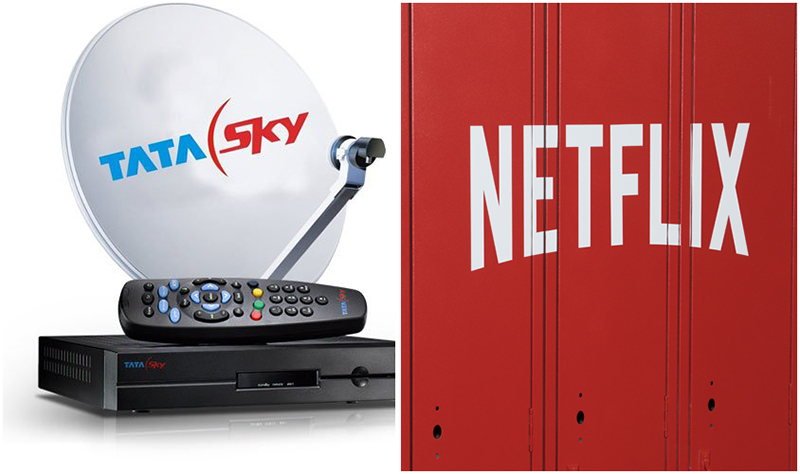 Tata Sky and Netflix on Tuesday entered into a strategic partnership under which in India, the subscribers of both Tata Sky and Netflix will have easy access to a world of content through future Tata Sky platforms.
Tata Sky subscribers will be able to browse and access the entire Netflix service, including TV shows, films, documentaries, standup comedy and kid's titles. Netflix's service includes over a thousand hours of Ultra HD content, complementing Tata Sky's extensive high quality programming.
"Tata Sky's partnership with Netflix adds another dimension to providing worldwide quality content on demand for our subscribers. Keeping up with our promise of pioneering innovation, we will soon announce the offering that is possible with this partnership. We are glad to include Netflix in our family and look forward to keep offering an extraordinary entertainment experience to all our subscribers," said MD & CEO of ?Tata Sky Ltd., Harit Nagpal.
"We are delighted to partner with Tata Sky to bring great content under the same roof. With this new partnership and Netflix's stellar line up of original content from across the world, Tata Sky's customers will be able to seamlessly access and enjoy all the best entertainment they love in one place," said global head of business development for Netflix, Bill Holmes.