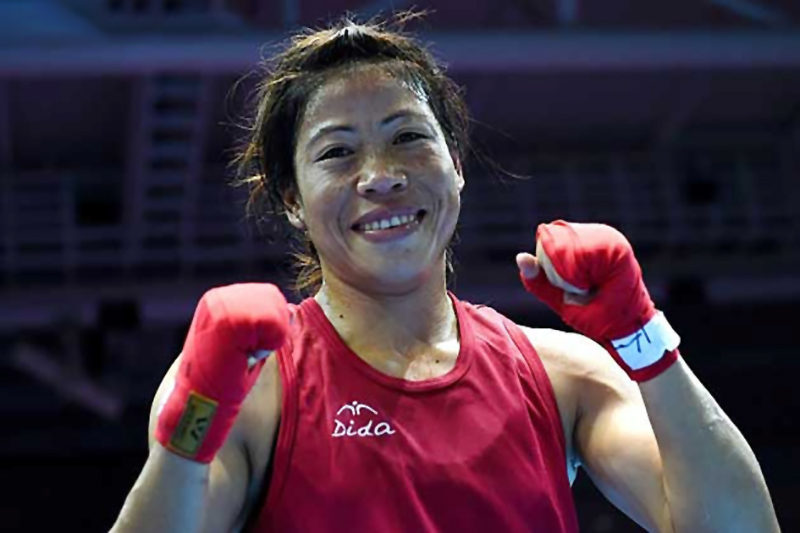 Few days after picking up a gold medal on her debut at the Commonwealth Games, World champion M.C. Mary Kom on Tuesday said that winning a medal at the Gold Coast was extremely meaningful for her.
The five-time world champion thrashed Northern Ireland's 21-year-old Kristina O'Hara in a unanimous points decision in the finals of the women's 48kg boxing category to clinch the gold medal.
Reflecting on her performance, Mary said that she is ecstatic to give something to boxing and to the entire nation.
"Every medal is very important for me. Winning a medal at this time's Commonwealth Games is very meaningful for me- to give something for boxing and for my entire nation. So, I feel really happy," Mary told ANI.
Despite winning several gold medals across various international championships, Mary is yet to pick gold in Olympics.
When quizzed about the same, London Olympic bronze-medalist Mary said,"Olympics medal isn't everything for me. If I can win then it's very good, but if I can't then it will always remain like an unfulfilled dream. Will try my best and focus on each step, wish all women athletes the best. I hope in upcoming games their performance will get better."
On her debut at the Commonwealth Games, she bagged India's 18th gold medal at the Gold Coast.
Later, India ended their campaign at the Games with a medal haul of 66, including 26 gold, 20 silver and 20 bronze.