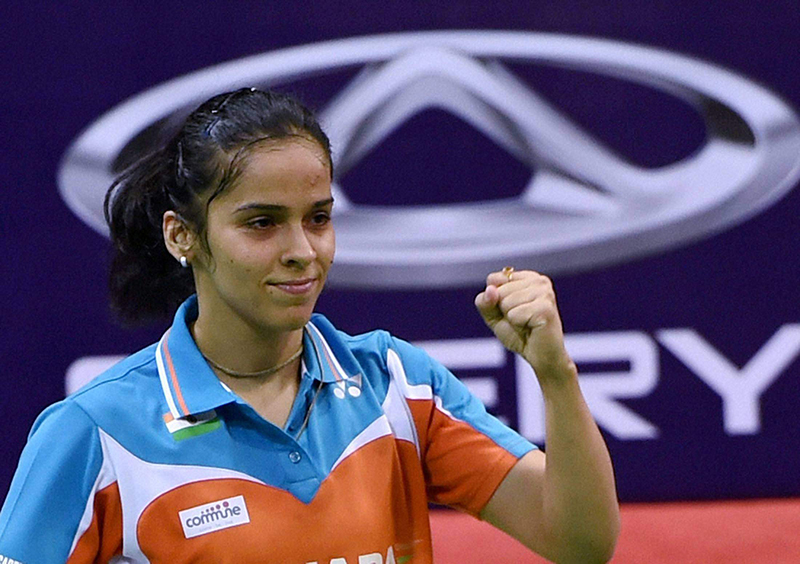 The Indian Olympic Association (IOA) on Tuesday set aside ace shuttler Saina Nehwal's complaint claiming that her father Harvir Singh's name has been cut from the team official category short-listed for accommodation in the 2018 Commonwealth Games Village.
The Olympic Association informed that Saina' father's name is in the list of the extra-officials accredited but the payment for accreditation does not include a bed at the Commonwealth Games Village.
"Dear @NSaina , Mr. Harvir Singh is an accredited Extra Official! As stated in the CDM Manual of Gold Coast 2018 CWG and repeatedly conveyed to BAI, the payment for accreditation of Extra Official does not include bed in the Games Village," IOA tweeted from its official Twitter account.
Along with the tweet, the IOA also attached a picture of an official document which stated "the ETO service charge for an extra Team Official. does not include a travel grant or bed in the CGV."
Earlier, Olympic medallist Nehwal took to Twitter to claim that her father, who was confirmed as part of the Indian contingent travelling to Australia for the 2018 Commonwealth Games, was denied entry in the Gold Coast Games Village.
"Surprise to see that when we started from India for Commonwealth Games 2018 my father was confirmed as the team official and I paid the whole amount for that but when we came to the Games Village … his name was cut from team official category and he can't even stay with me," she wrote on Twitter.
London Olympics bronze medalist Saina tagged the Commonwealth Games Federation to express her concern.
"He can't c my matches and he can't enter the village nor he can meet me in anyway .. what kind of support is this ..@thecgf," read another tweet.
Talking to agencies, Vikram Singh Sisodia, Chef-de-Mission for CWG, informed that they are looking into the matter.
According to sources Sports Minister Rajyavardhan Singh Rathore is in constant touch with Nehwal to sort things out in Gold Coast.
The IOA is in conversation with the game organisers to work it out. The beds can be shared also, so who do they get him [Saina's father] to share the bed with, they are working it out," a source said.
The Gold Coast Commonwealth Games is slated to begin from Wednesday, with the opening ceremony scheduled to start at 1525 hrs IST.
The 12-day event will end on April 15.