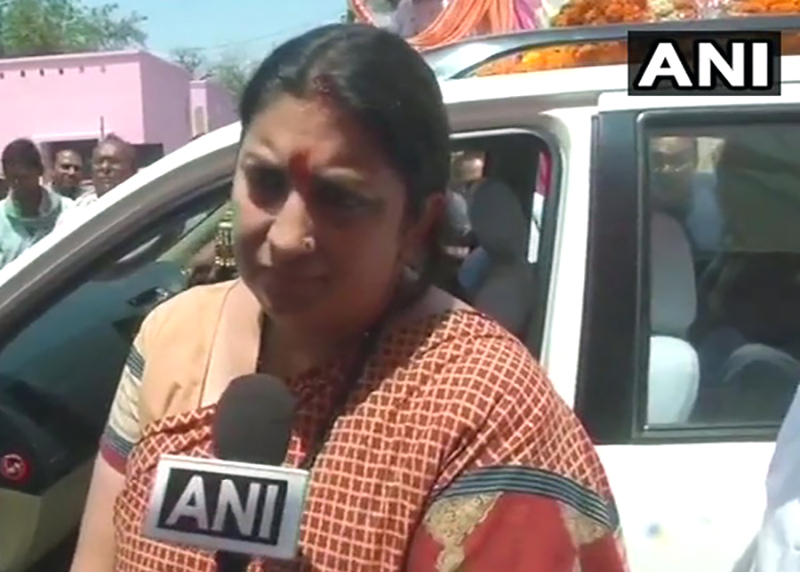 Union Minister for Information and Broadcasting (I&B), Smriti Irani, on Friday, downplayed Congress President Rahul Gandhi's candlelight vigil against the Kathua and Unnao rape cases, pointing out to his alleged support for rape accused, former Samajwadi Party MLA.
"Rahul Gandhi earlier stood in support of Gayatri Prasad Prajapati. It's just his compulsion to take a stand this time but Amethi knows the truth. I have faith that justice will be provided," said the Union Minister.
Prajapati was accused of raping a woman from Chitrakoot, who alleged that he took obscene photos of her and continued to rape her for two years under the threat of leaking those photos. He was arrested by the UP Police after a Supreme Court directive and was recently granted bail. He has also been accused in cases of corruption while his tenure as a cabinet minister in the Akhilesh Yadav-led Uttar Pradesh Government.
Earlier, Irani had urged the nation to refrain from victim shaming in the rape and murder cases.
"As a woman, I believe and request there should be no victim shaming," Irani told agencies.
Speaking on the progress in both the cases, Irani said, "Law agencies and government are taking necessary action."
In Jammu and Kashmir's Kathua, an eight-year-old Muslim nomadic girl was allegedly abducted, drugged, raped, tortured and killed. After being missing for a week, her body was found on January 17.
Similarly, in Uttar Pradesh's Unnao, an 18-year-old woman has alleged she was raped by the BJP MLA Kuldeep Singh Sengar and his accomplices last year.
On April 8, the rape victim, along with her family members, tried to commit suicide in front of Uttar Pradesh Chief Minister Yogi Adityanath's residence in Lucknow. Later, the victim's father was taken into police custody from the location.
However, on April 9, the victim's father was admitted to a hospital after complaining of abdominal pain and vomiting and subsequently died there.